TO:                   CLASS OF 1955, Lynden High School
FROM:            Classmates
DATE:             October 5, 2009
We had a great breakfast on September 22 at the Fairway Cafe. Mostly we just
enjoyed the chance to visit and catch up. Here are the ones who came to
breakfast, left to right [just in case you don't recognize us] Betty, Arlene, Phil,
Marilyn, Richard, Gloria, Ken, and Gerald. A couple of others who said they
were coming didn't make it, so missed a great photoopt Enclosed with this is a
current list of classmate addresses, etc. Please let us know if there should be
changes, OR IF YOU KNOW WHERE TO FIND OUR MISSING CLASSMATES.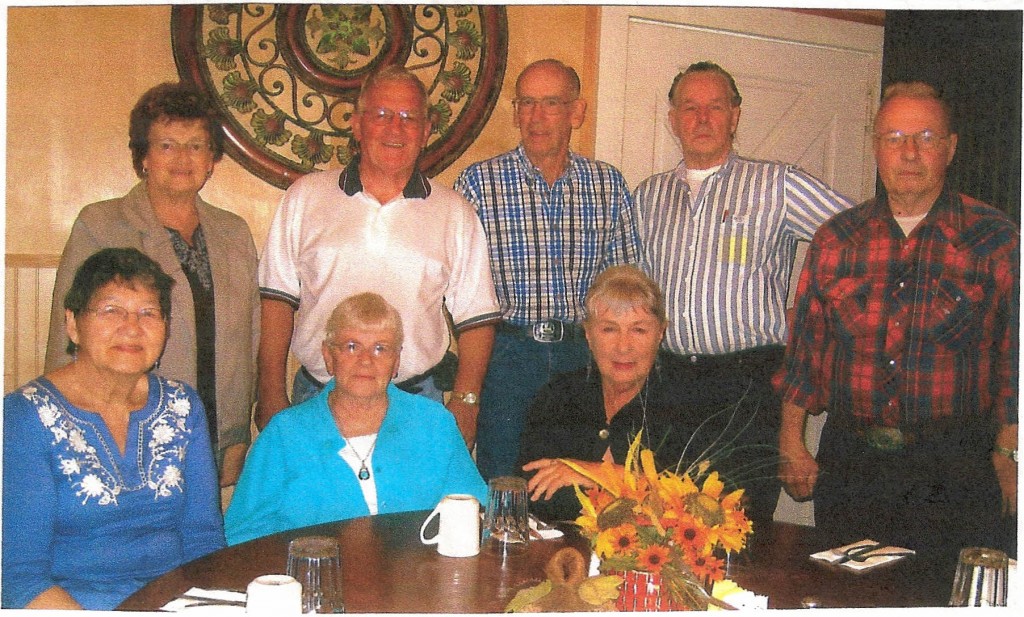 alt="" width="553″  height="333″ />
We enjoyed it so much we  are doing it again:
Tuesday, March 9, 2010, 9:30 a.m., Fairway Cafe, Lynden
Come join us if you are around and able. We would like to have a 55-year
reunion on LHS date (July 10th) of next year. Anyone have  ideas to l throw in the mix?
Call Gloria or Phil with news, information to share. Better yet, WRITE.
Previous letter had no returns, so if we don't hear from you, we assume the
information we have is good. LOOK FORWARD TO HEARING FROM YOU!
Gloria McDonald.                  Phil De Koster
You can Email  

admin@classof55.info

with your  comments to keep this site up to date.